Black Friday Sale: Fog Mansion 50% Off All Mr Cool E-Liquids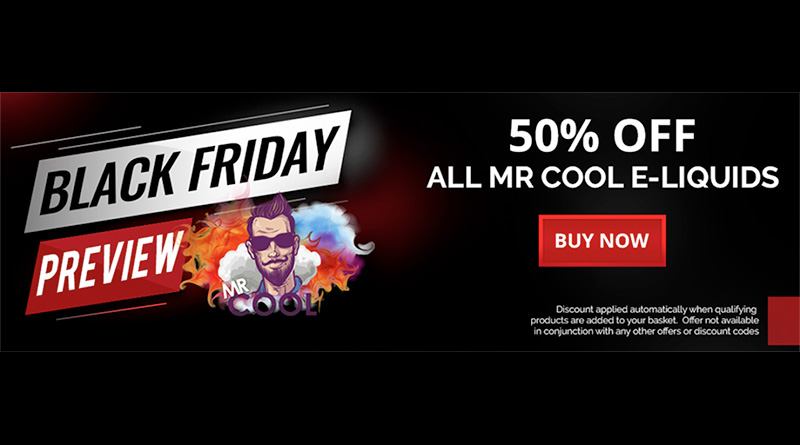 As promised, we'll be posting all the latest Black Friday e-liquids deals for you. To start off, we've been informed of a preview sale at Fog Mansion that's on right now. They're offering 50% off all the Mr Cool brand e-liquids.
This includes the following vape flavours:
Apple & Watermelon Martini
Berry Blast
Crushed Strawberry Daquiri
Frozen Pina Colada
Icy Cola Lime
Icy Lemon Zest
Raspberry & Lychee Bellini
Strawberry Kiwi Breeze
Sub Zero Blueberry
Tropical Fruit Blizzard
Wild Grape Sangria
You'll get a 50ml shortfill bottle, plus a free nicotine shot.
Regular selling price: £12.99
Sale price: £6.49
Delivery: Free on orders over £15, otherwise £2.99
Shop Now: the 50% off Mr Cool sale is currently available on the Fog Mansion website at: https://fogmansion.com