I VG Premium E-Liquids Set To Launch New Flavours at VAPEXPO Lille 2018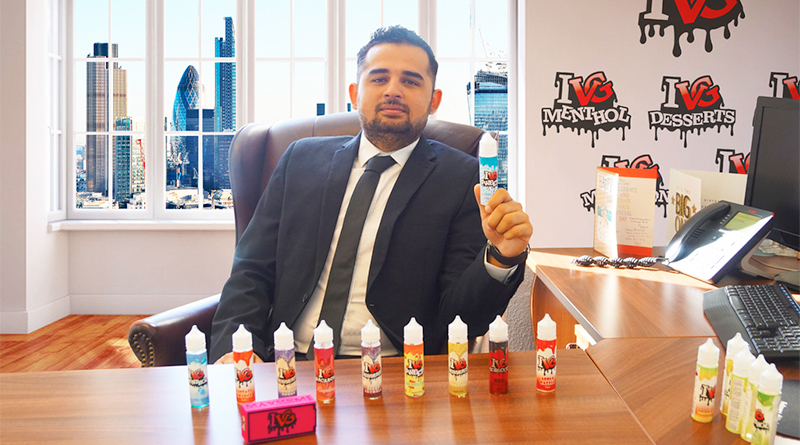 Award-winning and global vaping company, I VG Premium E-Liquids, will launch brand new quality E-liquid flavours at VAPEXPO Lille on 24 – 26 March 2018. This introduction comes from a transformative and successful 2017, and will be exciting news for vapers in over 60 countries and 6 continents that vape I VG E-liquid.
After exhibiting at 16 exhibitions in 2017, I VG Premium E-Liquids are already planning to attend over 30 in 2018. At their third outing of the year, I VG will introduce Strawberry Millions and Blackcurrant Millions to sit alongside award-winning Bubblegum Millions in the I VG Sweets range.
As well as 2 new flavours in the fan-favourite I VG Sweets range, further new flavours launching in will include:
I VG Desserts: Choco Haze Pancake and Jam Roly Poly
I VG: Strawberry Sensation and Purple Slush
Those visiting I VG Premium E-Liquids at VAPEXPO Lille will be able to try these brand new flavours, as well as further flavours to be unveiled in France, and discuss the new range with the dedicated team on the stand during the event.
I VG will continue their partnership with leading exhibition specialists, Quadrant2Design, to successfully launch their new flavours on their stand at VAPEXPO Lille 2018. Their partnership comes from a successful year of exhibiting together at Vaper Expo 2017. I VG mix 'n' match their ways of working with Quadrant2Design across their new Freedom2Exhibit model. This allows them to move seamlessly between various options of hire, professional install and self-build across their UK and European exhibitions.
"Our Team is constantly focusing on innovation, growth and customer satisfaction," says Ahsan Bawa, CEO. "Through these initiatives, we're excited to launch brand new premium E-liquid flavours at VAPEXPO Lille, with an exclusive taste for those visiting the expo in France!"
Those excited to discover the new flavours can follow I VG on Instagram, Twitter and Facebook via @ivgeliquids. I VG Premium E-Liquids will be on stand B39 at VAPEXPO Lille, 24 – 26 March 2018.